If you're not using email often then receiving a reminder about chores in your inbox is not very helpful. So we've recently added popup notifications, similar to those produced by various apps.
On Android, they'll look something like this: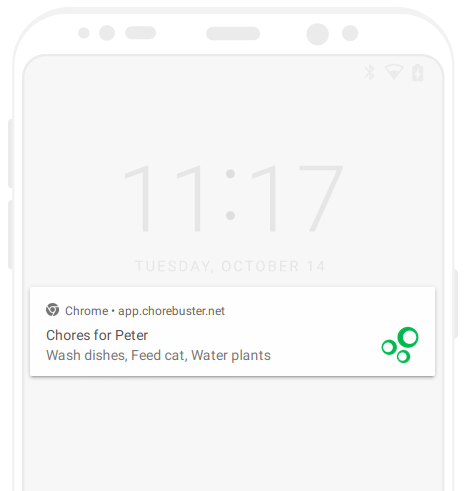 On a Windows PC, like this: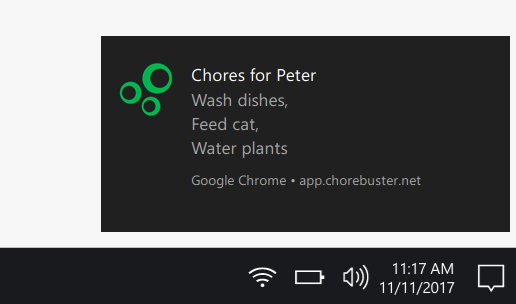 You can click/tap on the notification to view the entire week of chores.
One big difference from email is you can't simply put in someone's address and then they'll receive the notification – you need to 'opt in' by browsing the site using the device you want to receive notifications on, and tapping a button. To facilitate this, the notifications page (at View schedule → Notifications) doesn't require a log in to use.
To set this up, log in to ChoreBuster then click on 'View schedule' in the main menu, then on 'Notifications'. Choose your name from the list, then click the blue button. Send the URL of that page to other members of your household who also want to receive notifications, so they can do the same process on their devices.