You can now have your chores appear in any calendar app, by using ical integration! Here is an example from Google Calendar: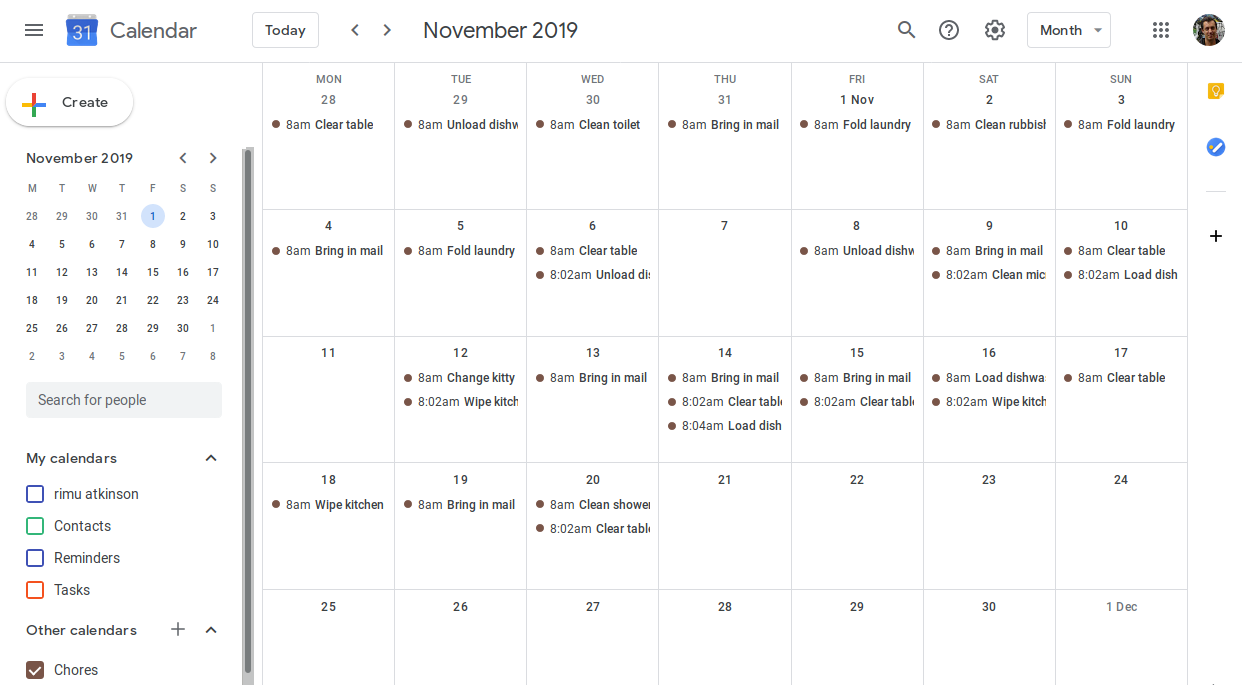 It's not difficult to set up. Simply to go https://app.chorebuster.net/members/ical_list to find the unique address for a person and then subscribe to it in your calendar program. Detailed instructions for 4 common calendar apps is provided.
In future the chores could be distributed throughout the day based on the 'Time of day' setting on the chores and the calendar events could have reminders set so your app will pop up a notification about the chore. If you have any ideas for features to do with calendars, we'd love to hear them!